Hey guys,
Still working on getting the Positron kits shipped out!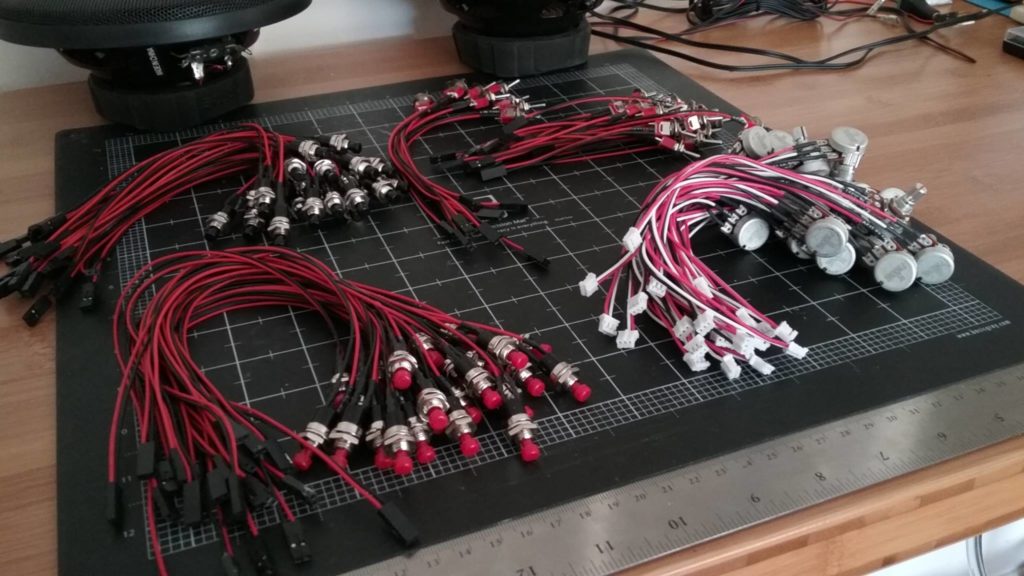 The manufacturer was supposed to overnight me the boards Tuesday, but the tracking info was never updated and I'm not sure what their present status is, but as soon as I have them in hand they'll begin going out.
In the meantime as you can see above, I've been soldering hundreds of switches, pots, and LEDs, as well as assembling power switch and charge harnesses, and crimping connectors onto vibration motors.
The vibration motors have been a particular pain in the ass because the thin wires are extremely easy to cut through when crimping them, but after screwing up half a dozen I think I've finally got it sorted.