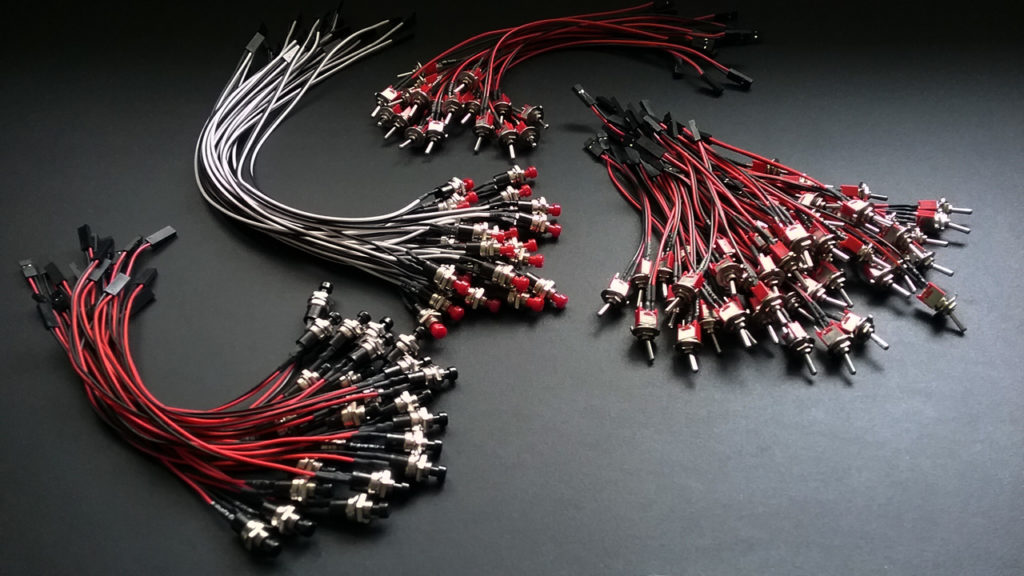 Still hard at work doing final assembly on the Proton Pack kits! 25 kits worth of switches done. Now it's on to the pots, LEDs, and vibration motors!
In other news, I'm still waiting for the bargraphs to come in, but I received a notice they shipped today, so I expect to receive them Monday.
I should resume shipping kits towards the end of next week!